Crude/Condensate: Jul 5-9: Aug Alab Light OSP raised by 80cts
Middle East
 Saudi Arabia's state-owned Saudi Aramco informed its term buyers in Asia that it set the August OSP formula for its flagship Arab Light (AL) at a premium of $2.70 to Dubai/Oman average, up 80cts from the previous month. Amid steady demand from India and China, backwardation in the benchmark Dubai papers widened, so that Saudi Aramco raised the OSP. In addition, the Organization of the Petroleum Exporting Countries and non-OPEC producers, or OPEC plus, cancelled a planned meeting on Monday and failed to reach an agreement with the easing of the current supply cuts. "This uncertainty strengthened expectations of hike of market. Saudi Aramco apparently took this factor into consideration" said trader in Singapore.
Africa/Europe/Russia/America
 Spot differentials for August-loading Nigerian Qua Iboe and Bonny Light weakened. Widening Brent/Dubai EFS spreads made Dated Brent linked African grades pricy, relative to Dubai linked grades. In addition, refining margins for overall petroleum products in Asia were deteriorating, weighing on the market. Offers for Qua Ibe and Bonny were heard slashed to premiums of $1.00 to Dated Brent. Those cargoes were offered at premiums of mid-$1.00 or higher to Dated Brent ate last week.
Asia Pacific
 In the trade of Vietnamese grades, state-run PV Oil issued a Chim Sao sell tender and would close it on Jul 12. The tender was for 300,000bbl for Sep 12-16 loading with the validity until Jul 15. In the previous sell tender of August-loading Chim Sao, Australia's Ampol secured a cargo at a premium of $2.50-2.60 to DTD Brent as reported. As for the outlook of the trade of September-loading, "Spot premiums for Chim Sao are unlikely to be wider than August-loading," a Northeast Asian player said. Benchmark DTD Brent was high relatively to other grades like Dubai quotes, and crack margins for overall refineries worsened due to the recent hikes in flat prices, the player pointed out.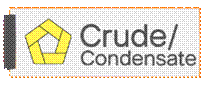 Tokyo : Crude/Condensate Team N. Inuzuka
+81-3-3552-2411
Copyright © RIM Intelligence Co. ALL RIGHTS RESERVED.