Petrochemicals: Jun 29-Jul 3: Ethylene firm but perceived to reach ceiling
Aromatics
The FOB Korea benzene market increased in the second half of the week along with crude oil prices. But benzene stocks in China were high and players were wary of surplus supply. The paraxylene (PX) market also strengthened in the second half of the week along with the rise in crude prices. But new facilities would start operations going forward and supply was perceived to be in surplus. Under this situation, the price spread with naphtha had shrunk to a historically low level. Further, prices for August were much lower than September due to ample supply.
Olefins
CFR Northeast Asia ethylene prices showed little change. In this week, a cargo to be delivered to China in first-half August was reportedly traded at $890-900/mt. This cargo was said to have been bought by an ethylene oxide (EO) maker in the Yangtze River basin. Views were heard that supply/demand for ethylene might slacken going forward along with an inflow of non-regional cargoes and production cuts by derivative makers except for those producing EO. On the other hand, views were also heard that the market might be supported since it was difficult for EO makers to discharge non-regional cargoes that come in large quantities and they might continue buying regional cargoes whose supply was relatively thin.
The Asia propylene market strengthened. In Northeast Asia, sellers adopted a bullish stance as availability was limited and China domestic prices were firm. On the other hand, some end-users had not finished buying necessary cargoes and market sentiment was strong. On an FOB Korea and CFR Southeast Asia basis, few bids and offers were heard and activity was subdued.
The Asia butadiene market was unchanged. In Northeast Asia, demand was recovering gradually. Non-regional supply was not as plentiful as before but continued to be exported to Asia. As a result, end-users showed no hurry to buy. On the other hand, sellers were unwilling to conduct sales in the current due to high feedstock costs and discussions were stalled.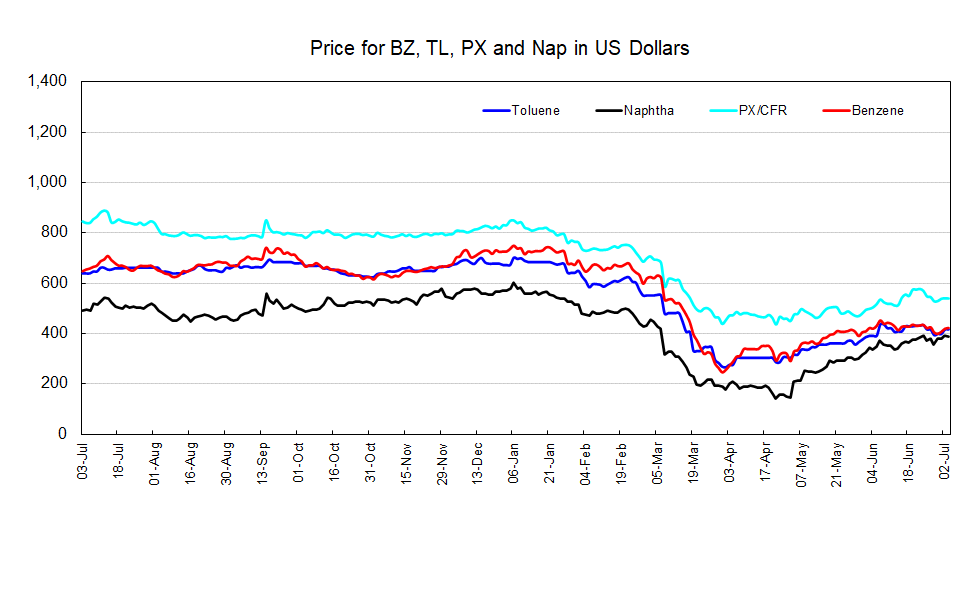 Tokyo : Petrochemicals Team Shinnosuke Tagusari
+81-3-3552-2411
Copyright © RIM Intelligence Co. ALL RIGHTS RESERVED.