Petrochemicals: Mar 29-Apr 2: Butadiene decreases on ample supply
Aromatics
The FOB Korea benzene market rose sharply owing to strength in China domestic styrene monomer (SM) prices. As SM prices were increasing, feedstock benzene was perceived to be in shortage. On the other hand, the CFR Northeast Asia paraxylene (PX) market softened along with benchmark feedstock crude and naphtha prices. As several derivative PTA facilities were undergoing maintenance due to a fall in profitability, demand for PX might be receding.
Olefins
In the Northeast Asia ethylene market, movements were thin. In Korea, a part of an ethylene facility owned by a maker was shut down due to troubles. On the other hand, in China, new ethylene facilities were starting up and end-users were taking a wait-and-see stance. On the sellers' side, some ethylene makers wanted to sell at fixed prices since the price spread between naphtha and ethylene was secured.
In the Asia propylene market, a wait-and-see mood was strong. In Northeast Asia, sellers had few cargoes on hand and showed no hurry to conduct sales. On the other hand, end-users felt that domestic supply in China was ample and were not keen to purchase imported cargoes. Under this situation, talks were thin. On an FOB Korea basis, one maker delayed the startup of a new polypropylene facility and propylene supply seemed to be in surplus.
The Asia butadiene market softened due to perceptions of ample supply of Chinese cargoes. In Northeast Asia, China domestic prices fell due to plentiful supply. Under such circumstances, Chinese cargoes were exported to Korea or Taiwan. As market directions ahead were uncertain, many players wanted to negotiate based on market quotations.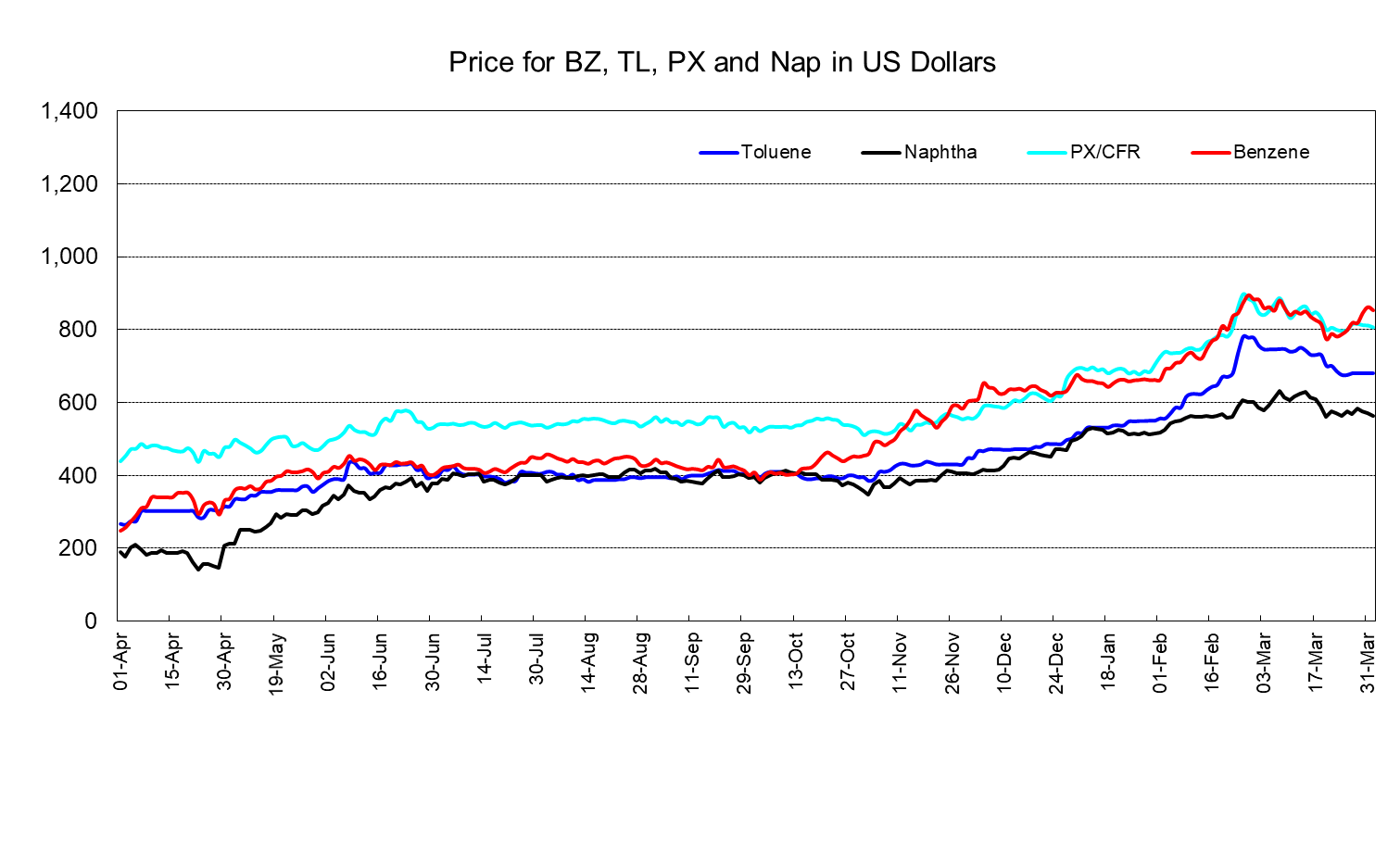 Tokyo : Petrochemicals Team Shinnosuke Tagusari
+81-3-3552-2411
Copyright © RIM Intelligence Co. ALL RIGHTS RESERVED.