Petrochemicals: Apr 26-30: Benzene prices decrease but still at high levels
Aromatics
The FOB Korea benzene prices exceeded $1,000/mt in the previous week. But after that, prices softened along with US benzene prices. In most days of the week, prices were in the $900's/mt and were still at high levels. The CFR Northeast Asia paraxylene (PX) market was firm as production was limited along with facility maintenance in Asia although inquiries from derivative PTA makers were not strong.
Olefins
The CFR Northeast Asia ethylene market was unchanged from the previous week. Discussions were muted. Regarding facilities, at one of two ethylene facilities owned by ENEOS in Kawasaki, operating rates reportedly decreased. As supply volumes of ethylene in the future became unclear, sellers were cautious of starting discussions.
The Asia propylene market was stable. In Northeast Asia, supply of Asian cargoes was tight and sellers were reluctant to lower their offers. Further, with propylene facilities in Japan experiencing troubles one after another, discussion levels for delivery to Japan were relatively high. This also mad sellers take a firm stance. On the other hand, Chinese end-users were not keen to buy imported cargoes due to softening derivative polypropylene prices. In Southeast Asia, Thailand's PTTGC conducted a sell tender for May loading.
The Asia butadiene market stayed intact. Talks on May cargoes were fading and it was too early to discuss June delivery. As a result, a wait-and-see mood was strong. From May onwards, several new butadiene facilities were expected to start up and supply was on an uptrend. Under this situation, end-users held a bearish view and showed no hurry to buy. Sellers, however, were unsure of future market directions and hoped to negotiate based on market quotations. Fixed-price talks were hardly heard.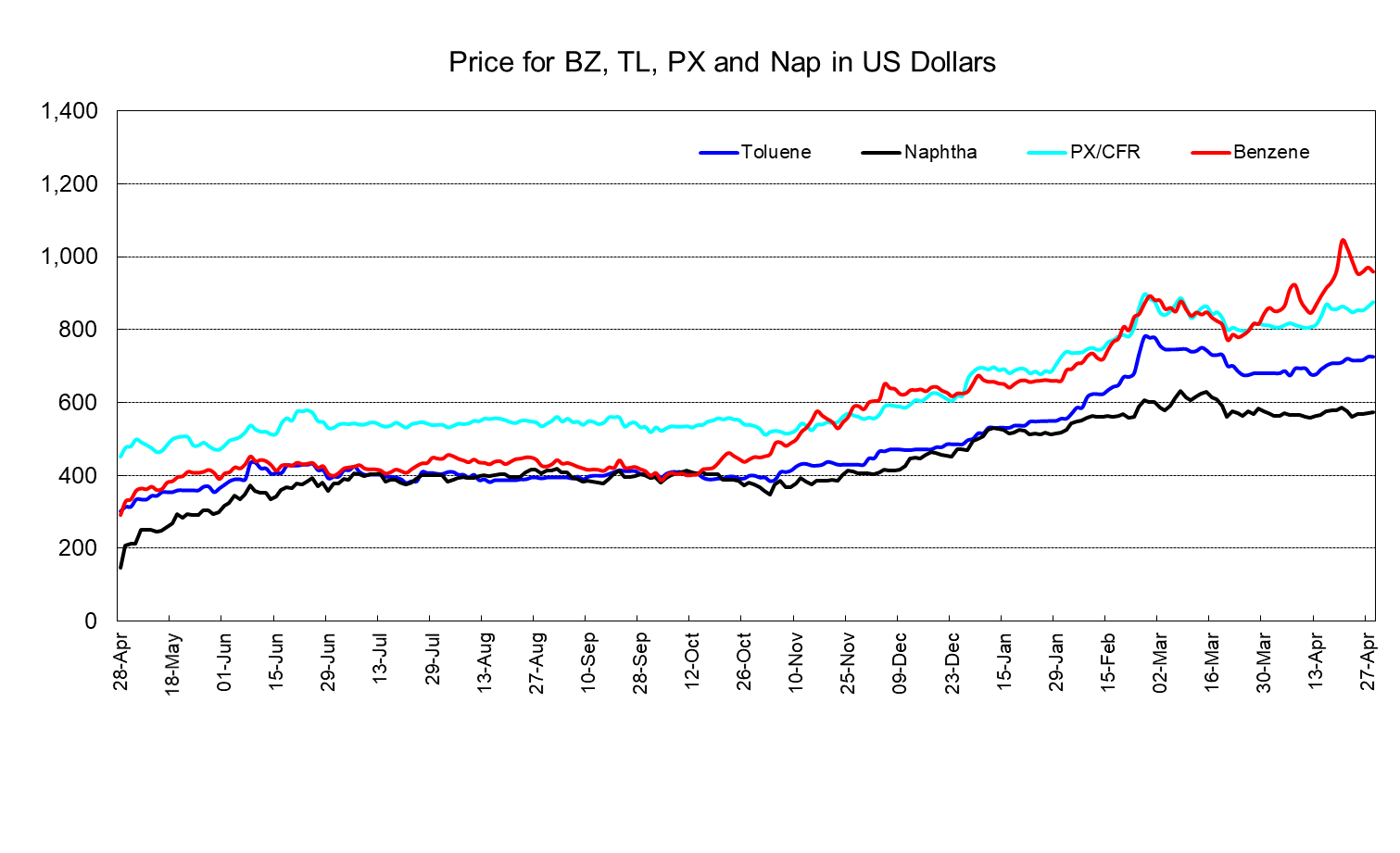 Tokyo : Petrochemicals Team Shinnosuke Tagusari
+81-3-3552-2411
Copyright © RIM Intelligence Co. ALL RIGHTS RESERVED.