LNG: Jun 28-Jul 2: DES Northeast Asia prices surge by rising European natural gas prices
--DES Northeast Asia
DES Northeast Asia prices surged $1.05 from end last week to $13.50-13.80 for second-half August delivery, lifted by gains in European natural gas prices. Demand from Northeast Asian utility companies was strong while spot supply was thin and supply/demand tightened. As a result, market sentiment was bullish. Sharp gains in natural gas markets in Europe such as the Netherlands' TTF and Britain's NBP added to the bullish tone. Portfolio players including European companies increased their bids.

--FOB Middle East, DES South Asia and the Middle East
Egyptian Natural Gas Holding Company (EGAS) continued to carry out spot sales from the 5.00 mil mt/year Damietta project and 7.20 mil mt/year Idku project. Although EGAS only sold one cargo in January to February, it was moving to sell regularly. As reported, EGAS sold one cargo loading Jun 24-26 at $9.17 to European trader Gunvor via a tender closed on May 25 for two cargoes. One cargo from the Idku project was loaded onto the 151,700cbm conventional tanker Al Marrouna on Jun 25 and Gunvor was seen to be taking the cargo that it had won in the tender. "Al Marrouna" was currently sailing in the Arabian Sea towards Southwest Asia.

--FOB Atlantic, DES Europe and South America
Argentina's state-owned IEASA issued a buy tender closing Jul 6 for a total of four cargoes for delivery to the 6.10 mil mt/year Escobar terminal during August to September. The arrival dates were Aug 19, Aug 25, Sep 4 and Sep 18. IEASA had closed a buy tender on Jun 15 for a total of eight cargoes for August to September delivery but did not buy three of the cargoes. Sources reckoned that IEASA was moving to purchase via the current tender those cargoes that it did not buy in the previous tender.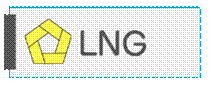 Tokyo : LNG Team H Asahina
+81-3-3552-2411
Copyright © RIM Intelligence Co. ALL RIGHTS RESERVED.