LNG: Jul 12-16: DES Northeast Asia prices rise spot demand rising for Japan and Korea
--DES Northeast Asia
DES Northeast Asia prices rise 25cts from end last week to $13.10-13.40 for first-half September delivery. With spot demand rising, discussion levels moved up. With summer approaching, temperatures were seen to be increasing, prompting Japanese players to buy cargoes. In addition, Korean end-users began to actively engage in spot purchase. In Korea, the 950MW No.3 unit at the Shin Kori nuclear power plant underwent an emergency shutdown and LNG demand for power generation increased ahead of summer. On Thursday, Korea Gas Corporation (KOGAS) moved to buy August to September delivery. KOGAS was expected to purchase a number of cargoes this time. Besides KOGAS, an independent energy company also moved to buy August to September delivery.


--FOB Middle East, DES South Asia and the Middle East
ADNOC LNG in the United Arab Emirates (UAE) awarded its sell tender closed on Jul 8 for a cargo loading Aug 22-24 from the 5.60 mil mt/year Das Island project to a portfolio player although the price was unclear. A European trader reckoned that the portfolio player would move the cargo to India.


--FOB Atlantic, DES Europe and South America
Turkish state-owned Botas issued a buy tender closing Jul 21 for a total of 15 cargoes for August to December delivery. Botas was requesting for offers at fixed prices or linked to the US Henry Hub market. Offers were valid until Jul 23. Botas had closed a buy tender on Jun 11 for a total of 60 cargoes for delivery during October 2021 to September 2024 but that tender was not awarded. The company issued another tender this time with different delivery periods.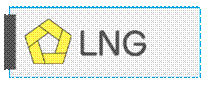 Tokyo : LNG Team H Asahina
+81-3-3552-2411
Copyright © RIM Intelligence Co. ALL RIGHTS RESERVED.