Petrochemicals: Jan 5-7: Butadiene rebounds sharply on strong demand from US
Aromatics
The FOB Korea benzene market and the CFR Northeast Asia paraxylene (PX) market rose sharply from the end of last year. A rise in benchmark feedstock crude prices from the end of last year to the beginning of this year pushed up the aromatic markets.
Olefins
The CFR Northeast Asia ethylene market decreased. As profitability of derivatives worsened and production was reduced at some derivative facilities, demand for ethylene weakened. In the second half of the week, a deal was reportedly done at $970-980/mt.
The Asia propylene market was firm. In Northeast Asia, with benchmark feedstock crude and naphtha prices staying high, sellers adopted a bullish stance. On the other hand, Chinese end-users scant buying interest for imported cargoes as domestic supply was ample. Under this situation, price ideas between buyers and sellers were wide, making it difficult for deals to be done. On an FOB Korea and a CFR Southeast Asia basis, few bids and offers were heard.
The Asia butadiene market rebounded amid active negotiations for delivery to the US. In Northeast Asia, Korean makers exported a total of 21,500mt loading January and February to the US. Further, one petrochemical maker reduced run rates at its naphtha cracker and buying interest for delivery to Korea was observed. As a result, the market moved up.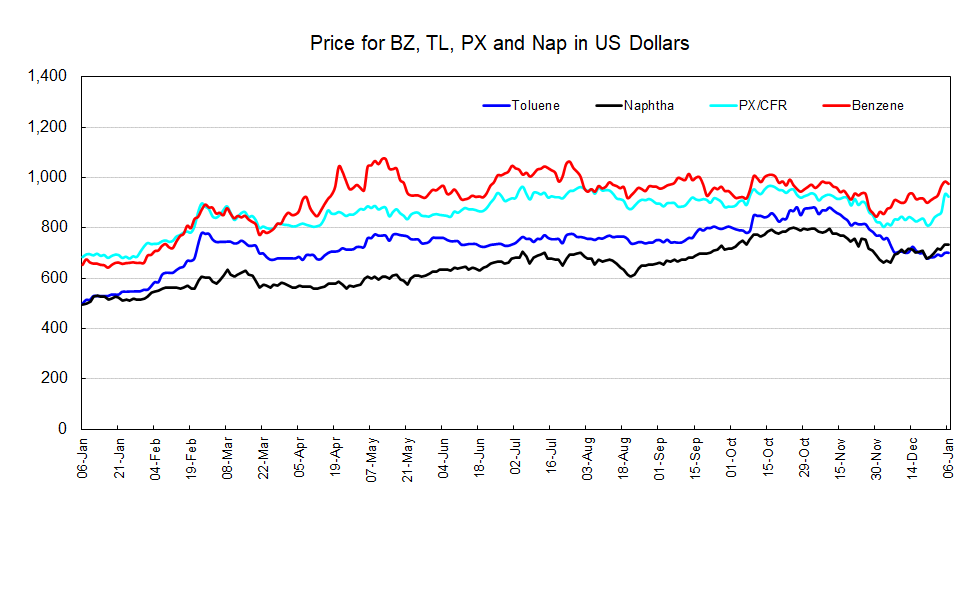 Tokyo : Petrochemicals Team Shinnosuke Tagusari
+81-3-3552-2411
Copyright © RIM Intelligence Co. ALL RIGHTS RESERVED.