LNG: Jan 17-21: LNG vessel operations delay by Tonga offshore eruption
--DES Northeast Asia
Regarding a major volcanic eruption that occurred on Jan 15 offshore Tonga, LNG production and supply in the South Pacific including Australia and Papua New Guinea was not affected but operations of LNG vessels were apparently disrupted. Some LNG vessels sailing to Northeast Asia including Japan and some vessels sailing to production projects in Asia Pacific reduced their speed after the eruption on Jan 15 and took shelter at safe ports. A Japanese utility company said that several vessels moving to Japan would be delayed.


--FOB Middle East, DES South Asia and the Middle East
In Pakistan and Bangladesh, depletion of natural gas was becoming severe and dependence of LNG was rising. It was believed that Bangladesh's state-own Rupantarita Prakritik Gas (RPGCL) was recently actively moving to buy LNG cargoes. RPGCL moved to buy a Jan 16-17 delivery cargo via a tender closed on Jan 9, a Feb 13-14 delivery cargo in a tender closing on Jan 23, and a Feb 20 delivery cargo in a tender closing on Jan 30.


--FOB Atlantic, DES Europe and South America
Russia's Novatek closed a sell tender by Thursday for a total of six cargoes from the 16.50 mil mt/year Yamal project for delivery to Europe during Mar 23-26, first-half April, first-half May, second-half June, first-half July and first-half October.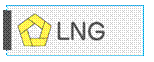 Tokyo : LNG Team H Asahina
+81-3-3552-2411
Copyright © RIM Intelligence Co. ALL RIGHTS RESERVED.