LNG: Aug 1-5: Many end-users finish securing supply for summer delivery
--DES Northeast Asia
On Northeast Asia market, many end-users already finished securing supply for summer delivery and buying interest for September to October delivery was limited in August. Several energy utilities such as JERA considered building up their inventories ahead of winter. Nevertheless, most end-users felt that the September to October delivery market was relatively high and refrained from spot purchase at present. Only some portfolio players including British Shell, BP and Marubeni Corp were trying to cover their short-positions and Korean Prism Energy seemed to have demand for an October delivery cargo to replace a term cargo from the 15.00mil mt/year US Freeport project, where the stoppage of supply was prolonged. Under this situation, spot demand drastically decreased.


--FOB Middle East, DES South Asia and the Middle East
Some end-users including GAIL and Indian Oil Corporation (IOC) considered chartering tankers to carry cargoes from projects in the Atlantic where the companies have equities and term contracts to India. GAIL had secured two tankers including the 173,400cbm DFDE tanker "Sevilla Knutsen" to lift two cargoes from the US Gulf in September to October.


--FOB Atlantic, DES Europe and South America
Freeport LNG submitted report on a fire that had occurred on Jun 8 to the Pipeline Hazardous Materials Safety Administration (PHMSA) on Aug 3. The company aimed to restart partially all of the three liquefaction trains in early October. However, PHMSA might not approve its restart and it was unclear whether the restart in October would happen.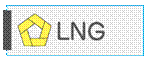 Tokyo : LNG Team H Asahina
+81-3-3552-2411
Copyright © RIM Intelligence Co. ALL RIGHTS RESERVED.